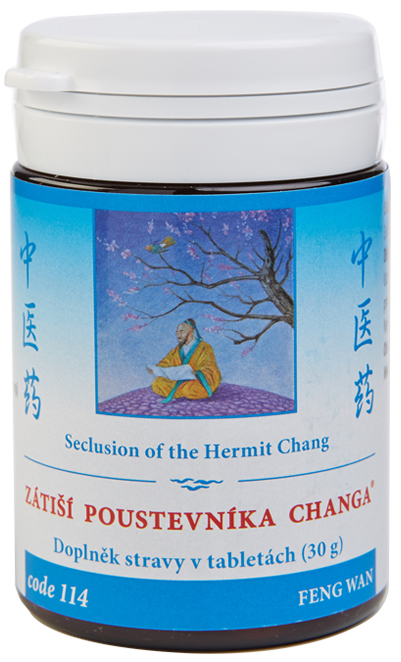 Category:
Herbal capsules
Affects based on the TCM:
Dispels external wind from superficies FENG XIE QI
Calms internal wind of liver GAN NEI FENG
Usage:
Itching during skin diseases – with hives, eczema, psoriasis …
Allergic rhinitis (pollen, yearlong)
Allergic conjunctivitis
Allergic asthma
Description according to traditional Chinese medicine: This is a newly created mixture of herbs which eliminate the harmful wind FENG. This wind is most commonly manifested by symptoms such as itching of the skin, skin rashes and eczema, itching of the throat and soft palate, itching of the nose, itching and tearing of eyes, sneezing, nasal discharge or stuffy nose, whistling on the chest and during inhalation, migratory swelling and redness of the skin, etc.
Optimally these tablets should be used with Beverage of Silver Wind (code 844) for a faster onset of the desired effect! In acute cases, these tablets should be used for 3 more days after all symptoms disappear.
Packaging: 100 tablets / 30 g (100% natural, natural cellulose max. 1% is the only binding agent; made from concentrated herbs at a ratio of 5:1, i.e. 5 g of dried herbs are used per gram of herbal tablets)
Dosage: 3 times daily 4 tablets, children over 3 years of age 3 times daily 2 tablets
More information about dosage and using herbal tablets.
Ingredients (1 g is made from 5 g herbs):
Fang feng (Ledebouriella Root)
Bai ji li (Caltrop Fruit)
Bai xian pi (Chinese Dittany Root Cortex)
Niu bang zi (Great Burdock Fruit)
Bai zhi (Angelica Root)
Jing jie (Japanese Catnip)
Bo he (Peppermint)
Cang er zi (Cocklebur Fruit)
Microcrystalline cellulose (MCC) 1%
Each batch of herbs in our products is tested in the accredited laboratory for medicines Phytax in Schlieren, Switzerland, to identify herbs, but also heavy metals (mercury, cadmium, lead, arsenic, and copper), bacteria (E. coli, Salmonella, total number of bacteria), mould, yeasts and aflatoxins. Our company TCM Herbs is the only supplier in the Czech Republic to test each batch of herbs for all herbal tables, among others for 511 types of pesticides (4 groups) because pesticides today become a worldwide problem, especially in products from the so-called Third World. Customers, in the belief that they use herbal preparations, are often, by contrast, "contaminated" with other undesirable "chemicals".
Each laboratory is different
A laboratory for dietary supplements is obliged to verify only the presence of heavy metals, mould and bacteria – but does not determine the content of pesticides. A certified laboratory for medicines, on the other hand, also identifies individual herbs and in particular tests the entire range of pesticides (at least 500 types and more). There are only a few laboratories like that in the EU and the price is adequately high. It is therefore very important today to know which laboratory tests the dietary supplement and what the tests focus on, if each batch and each herb or just a sample are tested, how many pesticides, how many additives and how many additional binding agents the product contains, etc. – otherwise consumers could be easily deceived and disappointed… (for details read Safety and quality of TCM Herbs products)
The above implies that herbal tablets and drinks of TCM Herbs are, in terms of quantity (concentration of herbs in the mixture is 5 times higher, i.e. that 1 g of a herbal tablet equals 5 g of raw herbs) and quality (absolutely unprecedented testing of each batch), among the best products we can imagine and enjoy in the area of today's Chinese medicine and natural medicine at all!